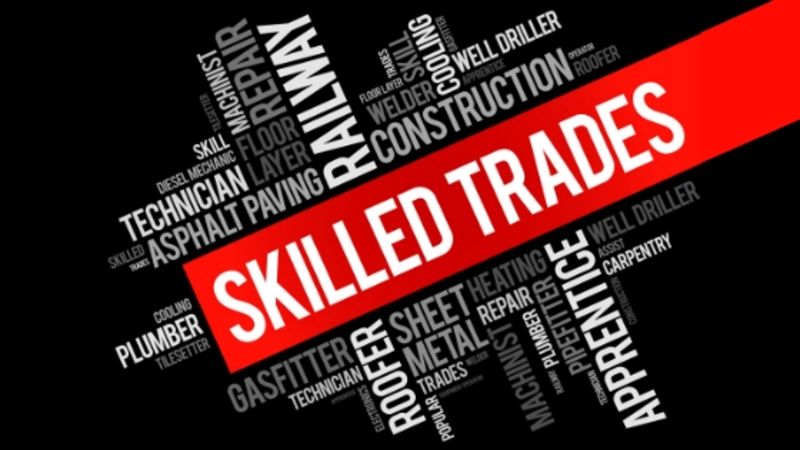 Today we prize getting an education and encouraging our children to get a four-year degree. For some this is a good path to becoming productive members of society, but it's not for everyone, and you don't need a four-year degree to make a decent wage to provide for your family. While many students are coming out of college with ever increasing debt, we still lack the skilled workers we desperately need, and we should focus on providing greater opportunities for students to attend trade school and enter the workforce to fill the gap. Developing a skilled workforce would be good for business, our communities and our economy.
In Idaho, construction firms are finding it difficult to find the skilled workers they need to operate.
"Eighty-three percent (83%) of construction firms in Idaho report they are having a hard time filling hourly craft positions that perform much of the day-to-day activities on construction sites across the state, according to the results of an industry-wide survey released today by Autodesk and the Associated General Contractors of America (AGC). That figure is larger than the eighty percent (80%) nationwide average." (1)
If we could encourage and train Idaho students to enter trade schools, then we could fill positions that are needed. Filling these positions would increase safety and bring costs down for construction which in turn would help make housing more affordable since greater output would be available based on demand. Having affordable housing will be a benefit for the community allowing working families to stay in our area rather than renting or considering moving out of Idaho.
Supporting and funding our Trade Schools would also help strengthen our Middle Class, offering well paying jobs and benefits to those who become skilled workers. While median income in Idaho is $34,260, the median income for Electricians is $50,620, Brick Masons and Block Masons is $49,680, and Industrial Machinery Mechanics median income is $49,910 just to compare a few. (2) Having these higher paying skilled workers live and work in our community would in turn boost our economy.
One way we can encourage students to consider trade jobs is by offering programs in our High Schools to help train and prepare them for the workforce. The Twin Falls School District established a construction program to students (3). Their district developed the classes with local contractors as a way to fight against the shortage of skilled workers. This program should be developed statewide and collaborate with local businesses to help develop the skills needed for the workforce.
So, while college and pursuing a higher education is a good idea for some, our focus in Idaho should be on filling the shortage in skilled workers which would help provide decent paying jobs, help businesses reduce costs, provide more affordable housing and strengthen the local economy. If elected I will work towards strengthening trade schools and opportunities for Idahoans to fill skilled jobs that are desperately needed.
Citation: (1) Idaho AGC. (n.d.). Retrieved May 10, 2020, from https://www.idahoagc.org/blog/construction-workers-harder-find-idaho-rest-nation (2) Idaho AGC. (n.d.). Retrieved May 10, 2020, from https://www.idahoagc.org/blog/construction-workers-harder-find-idaho-rest-nation (3) Associated Press. (2019, September 24). New student construction program aims to fill labor shortage. Retrieved May 10, 2020, from https://www.ktvb.com/article/news/education/new-student-construction-program-aims-to-fill-labor-shortage/277-75f43482-4cce-4a88-909d-8f7ed1cc76da