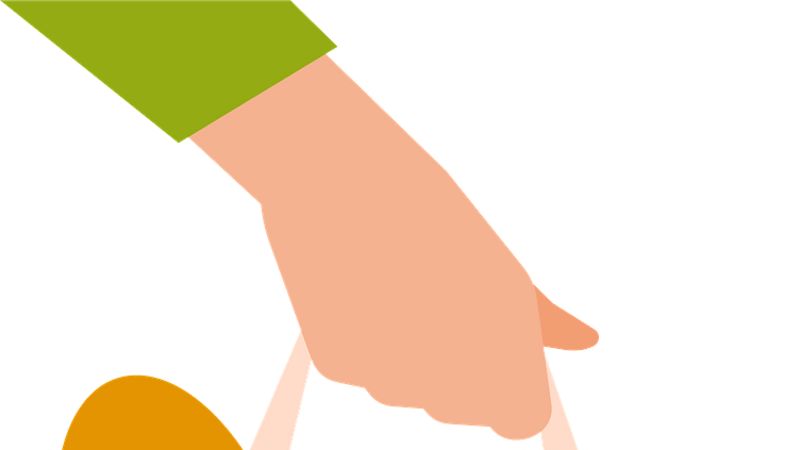 In the 2017 Legislature, one bill stood out to make the lives of hard-working Idahoans a little better. House Bill 67 would have repealed the 6% Grocery Tax. It passed through the State House with 58 in favor, 11 against and 1 abstaining, it sailed through the State Senate with 25 ayes and 10 nays, and finally it soared through the State House passing 51 to 19. Headed for the Governor's desk, it looked like relief for working families was soon to be the law of the land, but soon we heard rumblings that Governor Otter would likely Veto the bill, and lo and behold, he did (1). With Sine Die the Legislature had no recourse to override the Veto and so the Grocery Tax remained. Fast forward to 2020 and we face a Pandemic, an economic downturn and worrisome unemployment rate. Eliminating the grocery tax will put more money in the pockets of Idahoans, benefiting most for our working poor, and increasing profits for stores near to our border. Families are struggling and yet the Grocery Tax still stands in Idaho. It is long past time to give Tax Relief to our working families and finally repeal the grocery tax for good.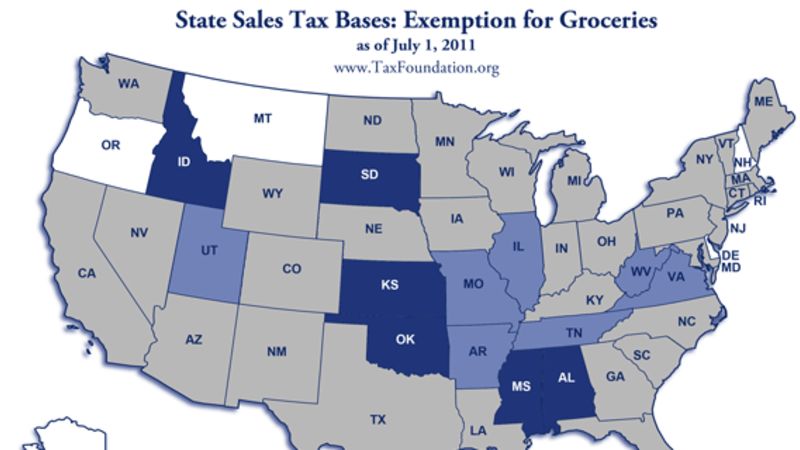 Kasprak, N. (2017, January 17). Monday Map: Sales Tax Exemptions for Groceries. Retrieved May 26, 2020, from https://taxfoundation.org/monday-map-sales-tax-exemptions-groceries/
House Bill 67 was not only supported by the Legislature, with Idahoans saving roughly $201 million per year, most Idahoans supported it too: "IPW's pollster, Dan Jones & Associates, finds in a new survey that 56 percent of Idahoans opposed Otter's veto of the bill." (2). While we get a little back from our tax returns, as a father myself, in my household, one of the biggest expenses I have is the grocery bill. Many families cannot wait until tax time, most of us need to see relief as we provide the basics for our children day to day.
While our families wait for relief, the legislature couldn't even get a bill out of committee in 2020. Two bills of note from last session were House Bill 352 and House Bill 360. In short HB 352 would increase the tax credit to $135 per person for all Idahoans, the current tax credit is $120 per person over 65 years old and $100 per person for everyone else (3). HB 360 repeals the tax on food (minus prepared food) and defines the food products under SNAP. HB 352 gives most of us 35 bucks more on our state tax return each year. The perk of this would be that non residents would not be able to get the tax credit, so the idea is "out of staters" would bear the brunt of the tax. While in theory this does sound like a reasonable solution and carries a smaller economic impact in the short term, in North Idaho I don't see a whole lot of people from Washington buying their groceries in our state. There is no incentive because Washington citizens can purchase food in their state without paying tax for it. If anything, getting rid of the grocery tax would have the opposite effect for Idaho.
Getting rid of the grocery tax would benefit our businesses along the border. "Another unfortunate side effect of 6 percent sales tax: Idaho's border town grocers suffer because folks drive out of state to avoid paying sales tax. HB 67 helps small business, especially in Weiser, Parma, Moscow and Coeur d'Alene. The Idaho Farmers Market Association reports that the Moscow Farmers Market alone has fostered 67 startup businesses with an economic impact of $3.45 million to $4.56 million. Ending grocery taxes will stabilize prices at local markets and decrease sellers' remittance burdens." (4) It would bring money back to our grocery stores because with the Grocery Tax currently, Idahoans can and do shop in Washington to avoid the tax burden. With many that commute to Spokane for work, it's extremely easy to stop at the store for the essentials. If we eliminate the tax, then those Idahoans wouldn't have an incentive to shop out of state, thus bringing in more revenue. Personally, I want Idaho money to stay in Idaho and repealing the grocery tax would help keep money in our economy. Apart from the economic benefit, on principle I believe that food shouldn't be taxed for anyone, regardless of where they live.
The grocery tax also hits our most vulnerable citizens the hardest. "The lowest-income fifth of families spend almost twice the share of their annual income on food at home that the highest-income fifth do: 10.3 percent versus 5.7 percent." (5) These forms of tax create barriers for our working poor to afford daily expenses and does little to build a ladder to the Middle Class. If anything, we need to be strengthening ways to get Idahoans into the Middle Class so they can provide for their families and become productive members of society. Keeping the grocery tax keeps this barrier in place and does more harm than good.
Out of the two bills from our Legislature's last session I would have supported HB 360. With the rise in our cost of living, and being someone who supports working families and our dwindling middle class, giving Idahoans this relief is of the utmost importance to me. Unfortunately HB 360 went nowhere and the legislature never got either bill out of committee. For another year, yet again Idahoans are stuck with no solution for an issue that the majority of Idahoans agree on. (6) This is unacceptable.
As a Legislator I will work to end the grocery tax and finally get this done. I would be more than happy to work across the aisle with Rep. Giddings and Rep. Nichols because we have an opportunity to reduce the tax burden, support business, help working families, and make life a little easier for Idahoans during these trying times. This is one step in a larger issue of tax reform that the state desperately needs to work on. We need to send people to our State Legislature who are willing to put in the work for common sense solutions that will benefit Idaho as a whole. I will be one of those legislators when given the honor to serve in the Idaho State House of Representatives District 3 Seat A.
Citations: