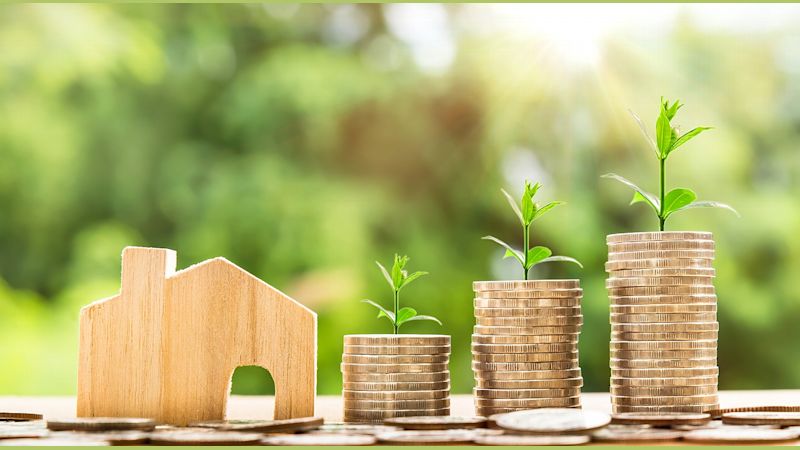 "Every person who invests in well-selected real estate in a growing section of a prosperous community adopts the surest and safest method of becoming independent, for real estate is the basis of wealth." Theodore Roosevelt.
Property ownership gives way to the true American Dream. It builds strong communities with deep roots because those living in our community who have ownership, invest in our cities and the future prosperity of our area. As a candidate running for the Idaho State House of Representatives, I believe it is my duty to ensure we are doing everything we can to treat our property owners fairly. Sadly, we have dropped the ball and have placed a heavy burden on homeowners through property taxes and it's time we work towards property tax relief. So how do we get there? We can take measures such as tying the Housing Price Index to our homeowner's exemption, funding public education at a state level, and even investigate implementing modest impact fees so that housing developers contribute to pay for growth.
So where do we sit with our property taxes now?
In the City of Post Falls, where my family currently resides, our city's property tax rate is $7.74 per $1000 of an average home's value in Post Falls. The average value of house in Post Falls is around $285,000; if an individual owns a home around this price, without exemptions, they're paying around $2,212.87 per year in property taxes (1).
Since we have various taxing entities, such as our School Districts who can request a vote on Bonds and Levies and City Councils who can increase property taxes by 3% annually, we see a disparity in the property tax rate from city to city. If you look at Coeur d'Alene, they pay less in property taxes, their property taxes are $7.12 per $1000 of home value. Sadly though, the median home cost is higher in Coeur d'Alene, sitting at $323,200, so they end up paying more in property taxes overall, around $2301.18 per year (2).
Home prices have sky rocketed in the last 10 years and home appreciation (the increase in a home's value) has increased by 34.5% (2). With higher home values, we have seen an increase in our tax burden as property owners. One way we can ease this burden is by removing the $100,000 cap on the homeowner's exemption and link it with the housing price index as we once did, prior to 2016. Currently the homeowner's exemption will exempt 50% of your home's values and up to one acre of land from your property taxes up to a maximum of $100,000 (3).
If your home is worth $285,000, with the current homeowner's exemption, you would pay property taxes on $185,000 instead of the full value of your home, which ends up being $1431.90 in property taxes annually here in Post Falls. This is good, but it's not enough help for us when property values continue to increase. It's clear we need to do more.
Since many of our home values exceed $200,000, we end up paying more property tax. Linking the homeowner's exemption to the housing price index will reduce many homeowner's property taxes. Therefore, I supported Senate Bill 1416 during the 2020 session which would have raised the cap to $120,000 in 2020 and would link the exemption to the housing index beginning in 2021 (4). Sadly, the Senate Bill was referred to State Affairs after passing committee with a "Do Pass Recommendation" and went nowhere.
If SB 1416 would have passed, a Property Owner whose property is valued at $285,000 in Post Falls would pay $1277.10 in property taxes in 2020, saving $154.80 and even more in 2021.
Another area we need to work on in our State Legislature is funding our public education more at the state level. Not only do we have a Constitutional obligation for our Legislature to fund a free and common school system through Article 9 section 1 of our State Constitution, we have an obligation to not pass the buck to our local tax payers.
More and more of our school districts are relying on Bonds and Levies to pay for our schools, this puts the burden on our property owners which leads to higher property taxes. Governor Little has just announced that Idaho tax revenues are projecting a $530 million budget surplus which could help further fund education at the state level and decrease the tax burden on property owners. Authorizing a legislative study committee on the review and evaluation of tax exemptions, credits, and deduction could also help bring in extra revenue from sun-setting certain exemptions, credits, and deductions that do not benefit Idaho. That is why I fully supported HCR 26 from the 2020 Session to create this committee (5). Sadly HCR 26 also went nowhere.
Funding at the state level can create greater efficiencies and create greater savings overall, which would give all Idaho students the same high-quality education, all while reducing our local tax burden.
Growth is one of the biggest concerns we face in North Idaho and it is imperative that we don't create undue burden on Idahoans who have lived in our community for years as we grow. Post Falls is growing, we are currently the 9th largest city in Idaho and we are growing at a rate of 4.74% annually and our population has increased by 38.34% in the last ten years with no sign of stopping (6). While we can't stop the growth, I firmly believe growth should pay for itself and we should consider modest Impact Fees for developers so that we don't pass the burden onto our property owners. This would help pay for our infrastructure and give us another area to help fund education as more families move into the area to help ensure our schools and our roads and other essential services can sustain the greater population without increasing our property taxes.
It's important to note that the increased housing values not only affect homeowners, but also affect the general housing affordability for Idahoans. Therefore, I believe filling the skilled workers gap and investing in Trade Schools, which would ultimately help bring building costs down and keep the housing affordable in our community. Investing in Trade Schools would help inventory be readily available, which means that we don't create higher and higher bidding wars for the limited number of houses available. Fewer homes on the market can create fiercer competition and drive our housing prices up. Having more affordable housing would ensure young families can stay in our community and establish roots here in North Idaho.
We should lastly consider the implementation of modest Impact fees for housing developers, avoiding the burden being placed on the property owners. Post Falls is continually growing in additional homeowners. We are currently the ninth largest city in Idaho with our population having increased by almost 40% in the last ten years. We're growing at a rate of 4.74% annually with no sign of slowing down. (6) While we can't stop the growth, I firmly believe growth should pay for itself.
When it comes to our property taxes, we must take a larger view of the issues we face and how to solve them as Legislators in Idaho. We need to send Representatives to the Idaho Legislature that will actually accomplish real and lasting property tax relief for our constituents instead of seeing good legislation go nowhere. If elected, I will work to reduce property taxes by removing the $100,000 cap on our homeowner's exemption and tie it to the housing price index, I will work towards funding Public Education at the state level, and I will work to help local government and school districts create impact fees so developers help pay for growth. If you believe in reducing the burden on our property owners, then you should vote for me. I'm ready to put in the work for our citizens and help build a stronger community here in North Idaho. A community that protects our property owners which will ensure our safety, our security, our prosperity, and our independence here in North Idaho.
Citations: